these are painting i sold to my friend billy winters .
funny thing is i never got the money. it kinds of sucks since theses are the only
crappy pictures i have of them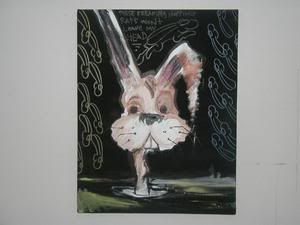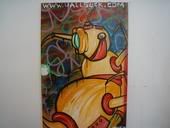 broke more ways then one

i give away to much without getting my money..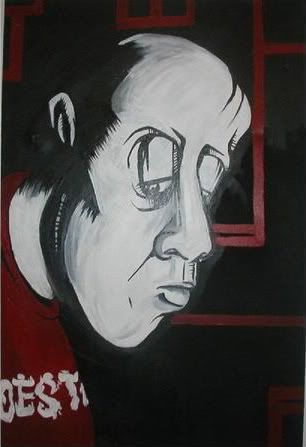 this one went to my friend john. i never received the money for it.
he might have gotten it confuse with the gift painting i gave him title "de la pheo" .
he also has the "ass hat " painting .. i really don't liked that i don't even have a photo
of it or other paintings that i've done that have disappeared ..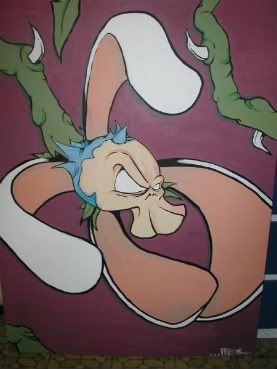 this painting i left at my old house . only because i had no room for it
i really liked it and i really wanted to go back in a do some more details.
maybe one day soon i'll go grab it ..