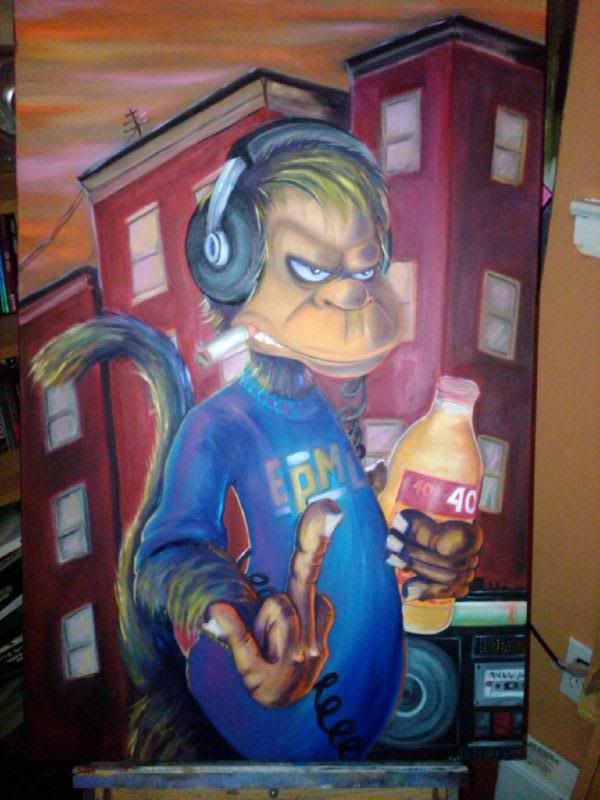 finished product .
i hit up the hight lights change the sky , and added a few details
just little bit of work can make all the difference in a painting .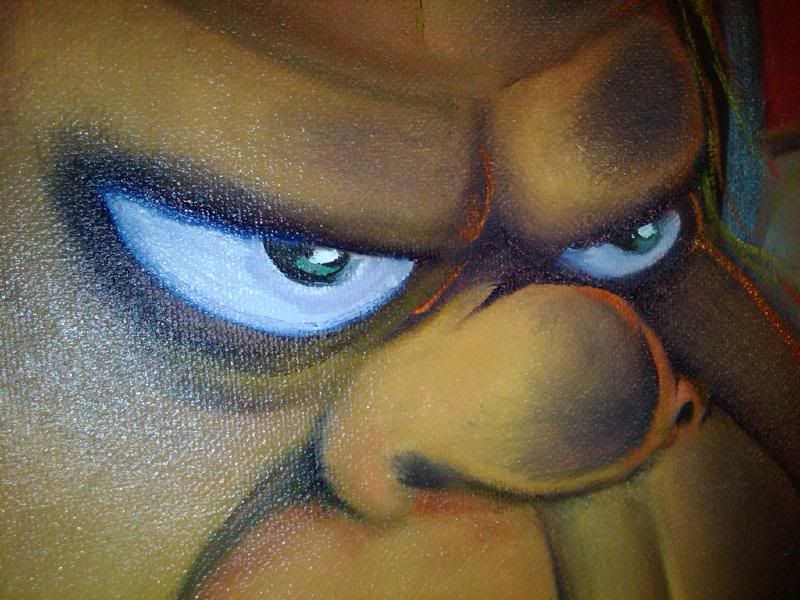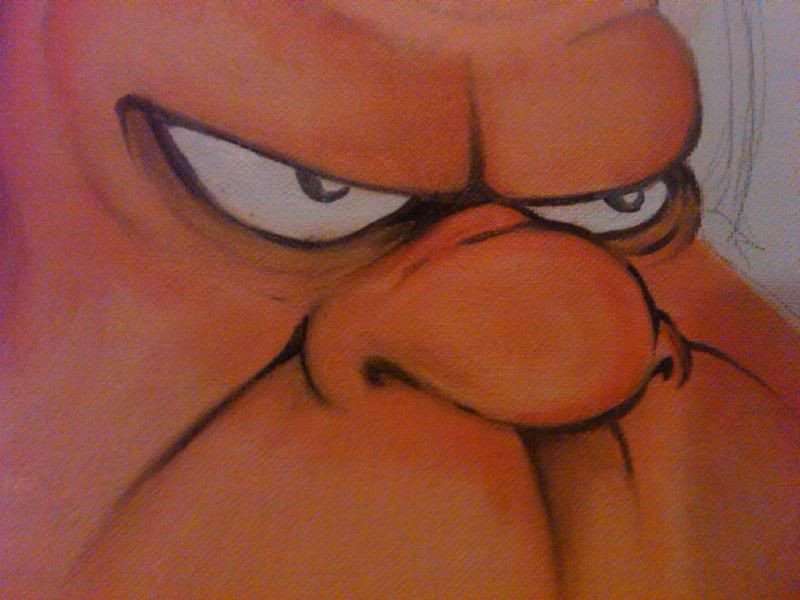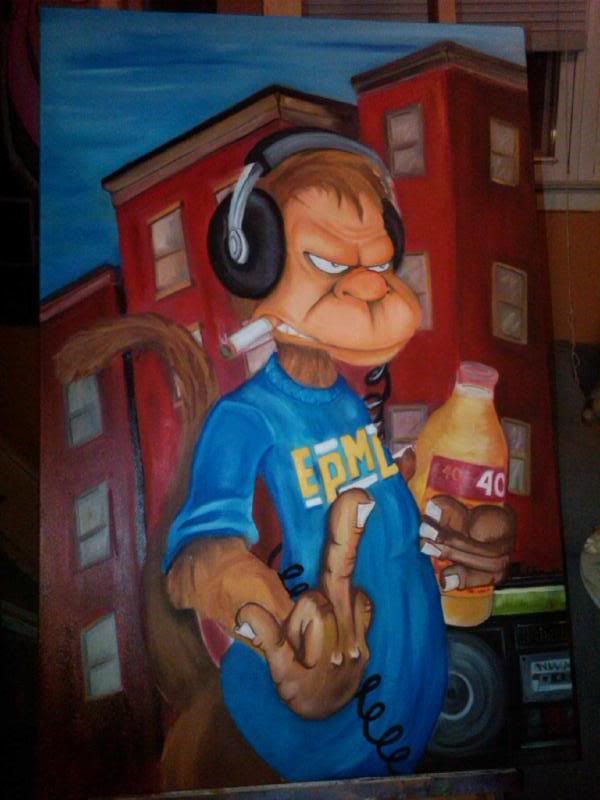 here i fixed up the bottle to make more stubby like a real 40oz
and i added the boom box .
the 40oz looks like a 22oz and i wasn't sure what to put in the back ground
building straight to the bottom would be boring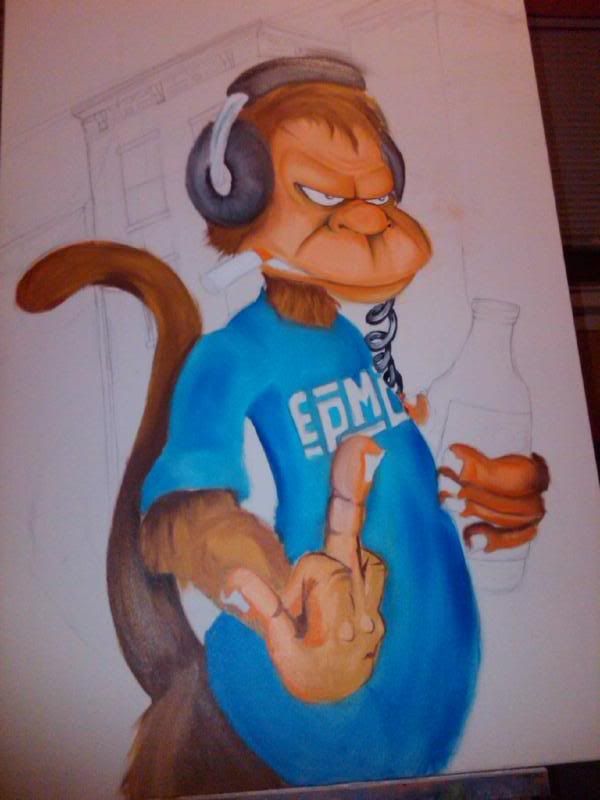 just figuring it out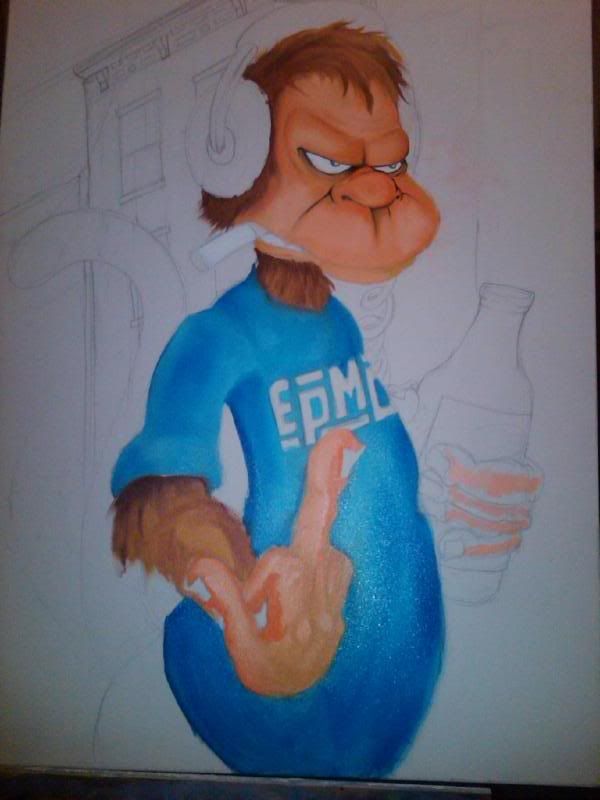 day one . a fast sketch totaly unsure of what it was going to look like .!