WELL I've BEEN BACK AT WORK IT WAS A NICE SUMMER HANGing OUT At the beach .
when am sitting in the cab doing nothing at red lights i doodle.. hears a few new ones .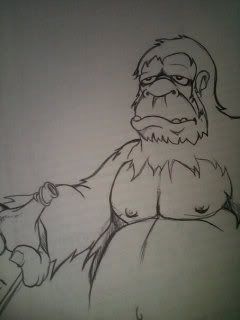 bigg foot like to party !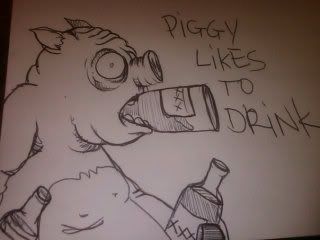 yeah piggy does also !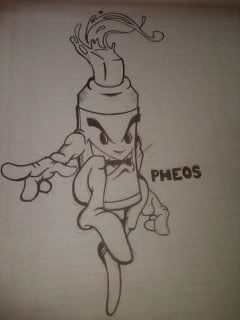 magic marker man !! ala peanut butter and jelly sandwiches' ..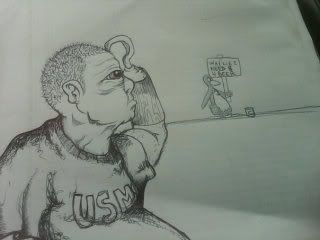 damm penguins there always drunk ..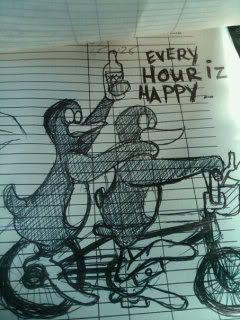 and there alway having a good time they have the good life for reeelz ..