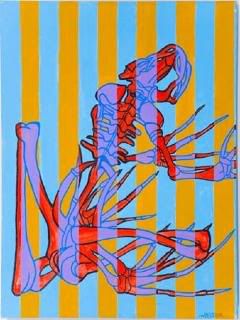 'frog facts" this was a fun painting to work on
it's hanging above my head as i type this post.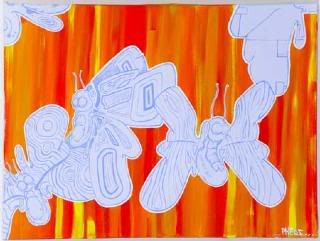 "butter fly mob "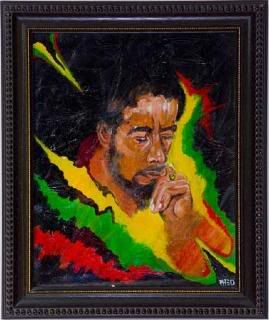 'BOB' i love bob , i wish i could be like bob ,
but i have such a shitty outlook on things .
i'll never come close .
this painting is the one i keep and the most
wanted by everyone that sees it .
maybe because it's painted on top of
real pot leaves .. and am friends
with a lot of stoners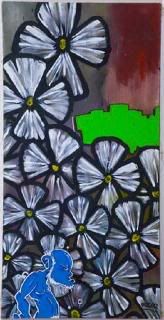 "ikru" it means living . dan white told me the word,
he told me that he wanted to get it tattoo.
i asked my japanese friend he had no clue what it ment,
i looked it up and it means living . go for it danny
i want to get it also in nice script across my for arm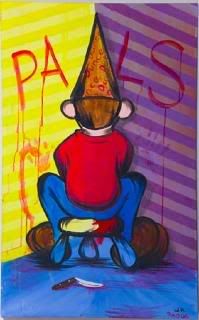 "pals'
my friend mike said i have a strong hold on being
loyal to people . i didn't think it was a bad trait .
untill my friends i grew up with hardly even bother
to talk with me theses day . and am alone most of the time
which makes me sad ...
. they all grew up i didn't .
"i guess u don't know the meaning of PALS"
- BILLY THE KID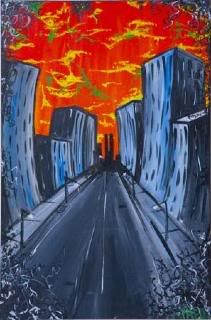 YEAH THE TWIN TOWERS ON AND EMPTY STREET
WITH AND ORANGE SKY , LIKE THE WORLD WAS
ON FIRE . IF YOU LOOK CLOSEY THERES FACES IN THE SKY
.THIS WAS PAINTED IN 1997 .. ALONG WITH THE THIS ONE
below THE CITY ON FIRE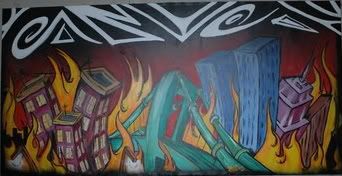 weird huh ????? ....
i traded this painting for a sweet glass piece .
that thing broke in two...@#$%!!!
.