THIS FIRST PAINTING OF THE 21 YEAR OLD DRUNK I SOLD TO MY FRIENDS THAT OPEN A BAR.
IT WAS STOLEN RIGHT OFF THE WALL ONE NIGHT . MONTHS LATER IT WAS RETURNED .
ACTUALLY BY A PERSON THAT I WENT TO HIGH SCHOOL WITH ! SMALL WORLD HUR!
WELL SHE TOOK IT BECAUSE SHE REALLY LIKED IT AND RETURNED IT BECAUSE I THINK SHE GOT
CAUGHT WITH IT OR JUST FELT GULITY . I DON'T KNOW THE REAL REASONS .
ANYWAY SHE ASKED WHO PAINTED IT AND FOR MY NUMBER . SO I PAINTED ANOTHER ONE FOR HER.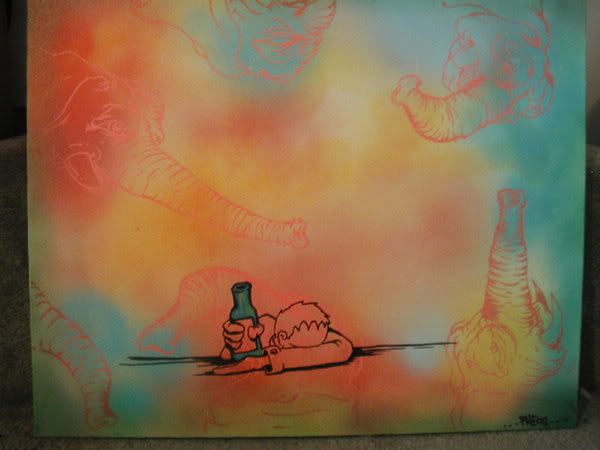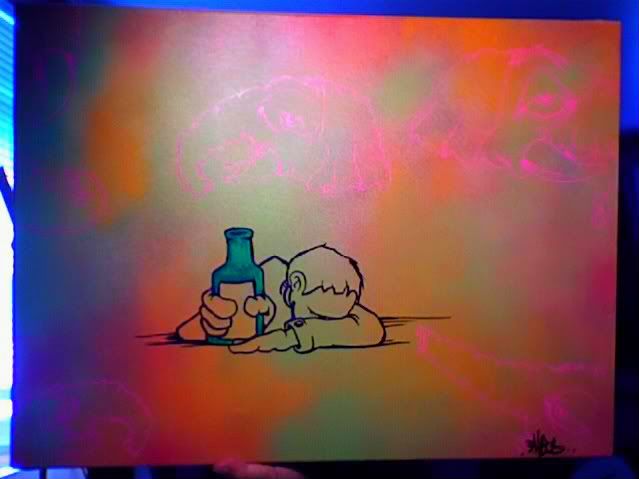 THEY NEVER COME OUT THE SAME AS THE OG BUT I TRY TO GET
AS CLOSE AS I CAN
this one will be the 3rd one i had to paint . he wanted it all black and the line drawing in pink,
i know it looks white but it's pink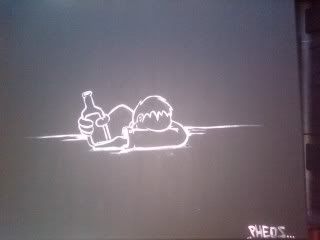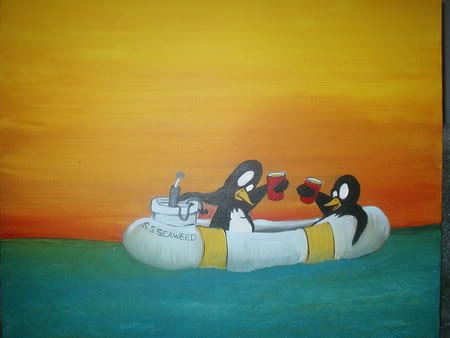 DRUNK PENGUINS THERES A WHOLE BOOZE CRUZ STORY BEHIND THIS THAT I COULD WRIGHT A BOOK.
SO I WONT GET INTO IT . BUT CAPT. SEEWEED WAS A NICKNAME FROM WHEN I WAS A LITTLE KID .
AND THATS HOW THE BOOK WOULD START ..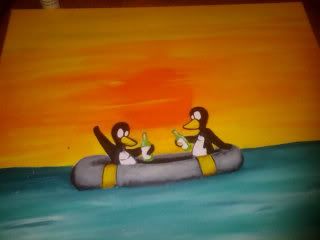 I JUST REPAINTED IT LAST NIGHT WITH A LITTLE CHANGE UP FROM KEGS AND SOLO CUPS .
TO BOTTLES OF WHISKEY . I HAVEN'T NAMED THE SHIP YET .
I AM TRYING TO THINK OF A GOOD ONE ..