My friend Nicole sent me theses pages that i have done for her zine about 8 years ago.
i totally forgot about them .
i remember some body asked me to draw the James Kelch Real skateboard graphic BY Kevin Ancell for them
the kid in the field is defiantly inspired by that board .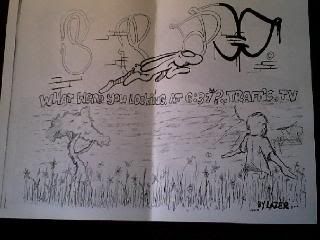 James Kelch deck by Kevin Ancell
this ones a Pheo original