so broke as always christmas turn out good for me the kids just wanted some
art work . so i hook up some vans chukka boots for my niece . i didn't really know what little girls likes .
so i did my best interruption of a rainbow trowing up on them .
it actually took a few daYS TO do theses .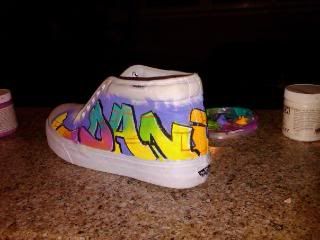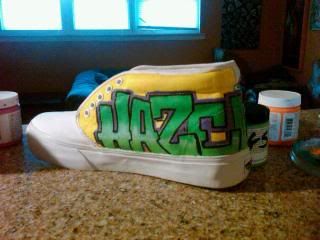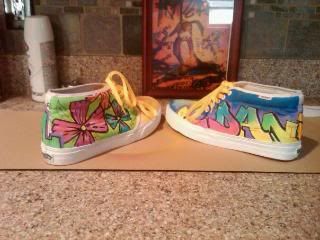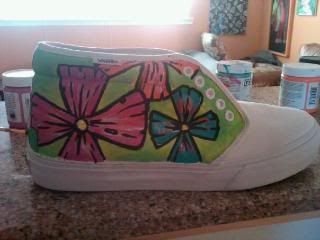 laced up son!